Fuel cards are an excellent way to manage fuel-related expenses and admin processes for your business.
In fact, they're a necessity for your small business.
Fuel cards can improve your bottom line, help reduce expenses and help the daily operations of your business ruch much more smoothly.
Running a business without using the help of a fuel card? There's never been a better time to onboard your business to the world of fuel cards.
But which fuel card should you choose?
If you're consderring your fuel card options, and regulalry find yourself filling up at Metro Petroleum stations, the Metro Petroleum Fuel Card is not your only option.
Just because you're a Metro Petroleum regular, doesn't make it the default best option for you and your business.
There are two big things to consider when choosing a fuel card, and this all comes down to how you'll use the card. Let's use Metro Petroleum as an example.
Option 1: A Metro Petroleum Card which is used at their own stations
Option 2: A premium multi-branded fuel card that can be used across all brands
An option many savvy business owners go for, and the better option for your small business, is a premium fuel card.
Here's why.
Why Your Business Needs a Premium Fuel Card
1. Flexibility & Convenience
A premium fuel card offers you the convenience and flexibility to fill up any time, anywhere.
It can be incredibly stressful for employees to need to go out of their way to find one particular fuel station just to fill up. This takes precious time out of their day, and it might leave them sweating with fear that they'll run out of petrol before reaching the station.
And, even though they might have a preferred station like Metro Petroleum, doesn't mean it's always going to be the closest or most convenient to get to.
A premium fuel card gives you and your employees peace of mind that wherever they go, they will be able to use their fuel card to fill up and pay for fuel – no fuss, no worries.
2. Potential Savings
If you're looking at the Metro Fuel Card specifically for its pump price discounts and to save your small business money in fuel expenses… have we got some intel for you.
On the surface, the benefits of a premium fuel card don't often appear to extend to petrol price discounts.
But here's the thing. You can definitely get some great petrol price discounts… if you speak to the right people and brands.
When you choose a premium fuel card, you can actually get better deals and save more money by talking with a personal account manager who can lock in fixed savings based on your fleet's typical usage.
This is an excellent option – in fact the best option for small business owners – who like the cost-saving benefits of a fuel card but also want the convenience of being able to use it everywhere.
3. Partner Offers & Discounts
Not only can a premium fuel card actually increase your fuel-related savings, it can also help knock down the price of non-fuel products too (and be used to pay for them).
Many premium fuel card brands have partnerships with various non-fuel merchants, giving you and your drivers access to thousands of non-fuel merchants, many of which have their own exclusive discounts premium fold card holders.
This includes merchants like Tyrepower, O'Brien, Marshall Batteries, mycar, Bridgestone, Bob Jane, Jax Tyres, Verizon Connect, UltraTune, Beaurepaires, Dunlop Super Dealer, Goodyear Autocare, ABS and so on.
You can receive exclusive discounts on offers such as car washes, road side assistance, repairs and more, resting easy knowing your drivers are taken care of in every way that matters on the road.
One Card Takes Care of Almost All Vehicle Expenses
At the end of the day, small business owners use fuel cards for a variety of different reasons.
In our experience, most small business owners use a fuel card the convenience and peace of mind – not for cash savings.
And there's no better card that offers convenience and peace of mind than a premium fuel card.
On the road and off the road, it takes care of almost all your vehicle expenses, and that is a benefit that's truly priceless.
Enquire to save
Entering these details will help paint a clearer picture on your business fuel needs.
More convenience and flexibility
Control of your fleet fuel purchases
Enquire to save
Entering these details will help paint a clearer picture on your business fuel needs.
More convenience and flexibility
Control of your fleet fuel purchases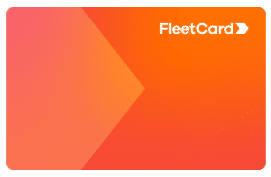 Accepted at 5,800+ stations including Metro
Premium fuel card that gives you the freedom to access the fuel station of your choice with new customer signup discount offer.