Business Fuel Cards
Eliminate the hassles of paper receipts and stay on top of all vehicle and driver related purchases.

Find cards with Australia-wide coverage and extra perks, or cards that help you save money with every litre.
SPONSORED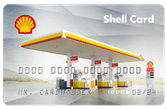 Shell Card
Earn Flybuys points at Shell Coles Express locations
Save 6c/l during promo period and up to 4c/l thereafter
Weekly, fortnightly and monthly payment terms
Average fuel use per month
Use the slider to see the estimated fuel savings for each card.
Overview
The number of locations you can use the card
Locations
The monthly fee for each fuel card
Card fees
The amount you'll save off the pump price
Fuel Discounts
The estimated savings calculated by discount x fuel usage
Savings
Q&As from customers
What's the best fuel card to give my drivers flexibility on fuel stations?
There are only two main offerings on the market if you want to give your drivers access to all the fuel brands:
Fleet Card (Business Fuel Cards)
WEX Motorpass (WEX)
Both these providers cover 90% of fuel sites in Australia and have options for you to enable non-fuel purchases, so the fuel card can be used for purchases at select partner sites like food and drinks (like those at service stations), vehicle related expenses like car servicing or car washing, and even taxis.
These benefits do come at a slightly higher cost of ~$2.50/m per card but is a good way to reward your employees – which you can monitor the spend online.
What's the best fuel card to keep fees low?
All fuel cards will give you the basic benefits of eliminating fuel receipts which is the reason why most businesses begin looking at fuel cards. If you're a smaller business and want to keep the monthly fees to a minimum, the best options will be to look at fuel cards from one specific fuel brand. E.g. Caltex, Shell, BP, etc.
Most of these brands will have a lower monthly card fee because you'll be tied to their fuel stations. The card fees range from $2.20 – $3.00/m per card (vs up to $6.00/m per card). As the monthly fee differences are quite minimal, the choice really comes down to which petrol stations are in your area that you can stick it.
When shopping for a fuel card, make sure you ask these questions around fees:
What are the monthly card fees?
Is there a transaction fee?
Are these promotional fees and what will it revert to?
Some fuel cards are "open loop" which means that while they are meant for use with one brand, they can also be used at other fuel stations at an additional charge – but this is only the case for cards like Pumacard and Mobil which is operated by WEX.
Fuel stations that run their own fuel cards localised only to their own network are:
What's the best fuel card for tradies?
If you've got a few tradies to look after, we recommend looking at a more comprehensive 'full service' cards like Fleet Card or WEX Motorpass. These will give you the most complete coverage meaning no matter where they have to go, they'll be able to fill up with both these brands covering 90% of all fuel sites. The 10% is comprised of independent stations or extremely rural areas.
Both cards also have bolt-on services beyond the vehicle servicing, like roadside assist and tolls which can be added as extras.
What's the best fuel card for professional services?
For those in professional services, a good option to look for is including car washes with the fuel card. If image matters and keeping the car clean will send the right impression, it might be worth that small investment.
Fuel cards like Fleet Card and WEX Motorpass allow them, but so do other fuel-specific brands like BP, Caltex or Shell however you will need to check whether these stations you pass have car washes.
Use of terms "popular", "best" and "top" on this website are not product ratings or recommendations and are subject to our general disclaimer. The results you receive from using Fuelcard.report tools respond to your personal data inputs from information available to Fuelcard.report at that time.
General Disclaimer: Fuelcard.report is a free-to-use fuel card comparison website designed to help Australian businesses compare, review, and self-select a fuel card product. Fuelcard.report does not provide any fuel cards. You are not a client of Fuelcard.report. If you decide enquire about a fuel card, you should be aware you will be dealing with our partner fuel card providers and not Fuelcard.report. If you need financial advice you should obtain assistance from a qualified licensed advisor. Ordinarily Fuelcard.report is notified of any changes relevant to fuel cards listed on the website, such as card fees, with updates made in a timely manner. Even so, it is possible that one or more changes may occur without our knowledge. Fuelcard.report will not accept liability for incorrect information. Fuelcard.report does not list every fuel card on the market. Fuelcard.report may receive a commission when fuel cards are enquired or applied for as a result of the outbound links on this site. Make sure you always read the fuel card provider's small print before you apply. Eligibility and credit criteria are at play when you apply for a fuel card.
Enquire to save
Entering these details will help paint a clearer picture on your business fuel needs.
More convenience and flexibility
Control of your fleet fuel purchases
Enquire to save
Entering these details will help paint a clearer picture on your business fuel needs.
More convenience and flexibility
Control of your fleet fuel purchases
Enquire to save
Entering these details will help paint a clearer picture on your business fuel needs.
More convenience and flexibility
Control of your fleet fuel purchases