If you're searching for a better way to manage the fuel expenses and associated admin of your business's fleet, you may be weighing up your options to find the best solution for your company.
While a fuel card is one of the best ways to pay for and manage your business's fuel usage, there is another method slowly growing in popularity, and that is virtual all-in-one cards.
Is it a better solution than fuel cards? What's the difference between a virtual all-in-one card and a fuel card? What's the right choice for you and your business?
Find out the answers below.
What is a Fuel Card?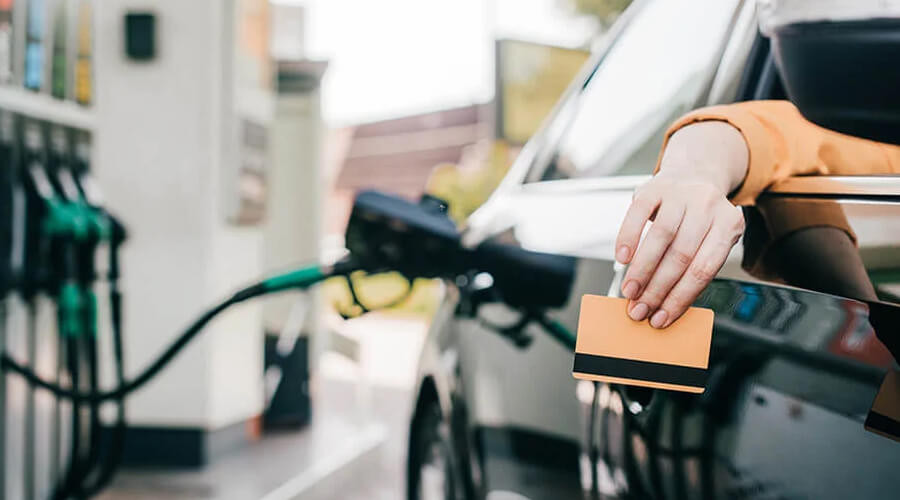 A fuel card works like a credit card in many ways. It makes it easy to pay for and keep track of your business fuel expenses, but is used exclusively to pay for fuel and sometimes in-store purchases at fuel stations. It means your employees can pay for fuel without cash and without needing to submit a fuel reclaim. The fuel card is attached to a credit or debit account and when an employee fills up, the cost is charged to that account. The amount owing will then be deducted from your linked account, typically monthly.
What is a Virtual Card?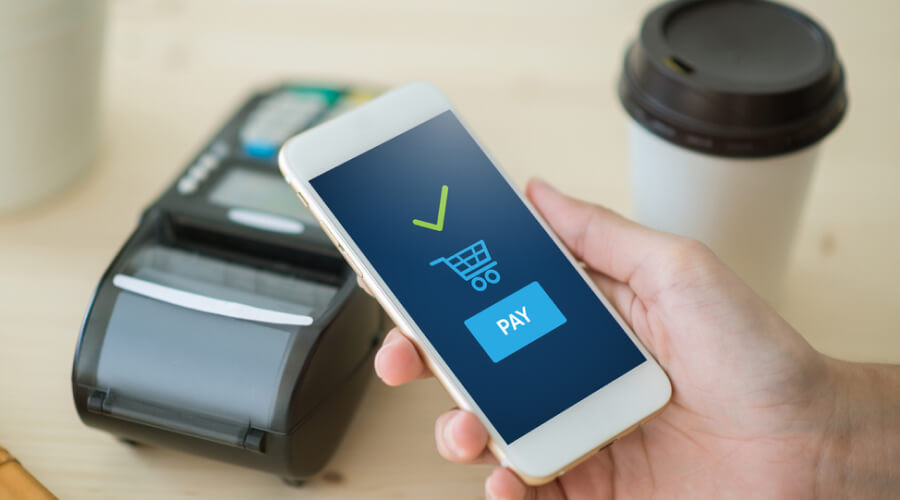 A virtual card – whether credit or debit – is a card that exists only online, but can be used in the same way you'd use a normal credit or debit card. You receive a unique 16-digit number combination that acts as your credit card number, plus your expiry date and CVV. You can use it anywhere you would  use your normal credit or debit card — online, over the phone and even in person (if you have the details). Anything you purchase on your virtual card is then routed back to your existing credit or debit card. It's typically used for a one-time purchase.
How is this different from a digital card? A digita card is a copy of your physical bank card that's stored in your phone, and have the same card number, expiry date, and CVV as your physical bank card, and can be used with Apple Pay or Google Pay.
Fuel Card Benefits For Your Business
Using a fuel card to pay for your fleet's fuel comes with many benefits. Here are just some of them:
Fuel discounts: Many fuel cards offer discounts and savings on fuel, which is a great value add and very convenient.
Easy for tax: Every purchase on a fuel card s recorded and itemised on a single tax statement, so there's no need to keep and tally-up fuel receipts, making tax-time easy.
Greater control: Fuel cards give your better control of your fuel expenses by allowing you to manage cards, create reporting systems, download statements, and check your transaction history at any time.
Saves time: Because everything is recorded digitally, you save time but not dealing with lost receipts/constant scanning of dockets
Greater cash flow: Most fuel cards come with good flexible payment terms
Transparency & flexibility: You can choose what drivers buy with their cards – from fuel only or fuel and in-store purchases. You can also set daily or transaction limits on the cards.
Anti-fraud protection: Protect cards with vehicle rego numbers, driver name and/or odometer reading.
What are the Benefits of a Virtual Card?
Looking at virtual cards to pay for business fuel expenses? Here are some of the benefits of a virtual card:
Easy access: Virtual cards allow you to access funds using credit without the need for a physical credit card. Virtual cards can be created online in seconds, providing you with a payment option as soon as you need it.
Earn points: Like credit cards, some virtual cards allow you to earn points on your purchases, which can be used as employee incentives.
Anti-fraud protection: Most virtual cards can and are set for single use, meaning once the funds linked to the card have been used, the card becomes void.
Easy to cancel: If your virtual card is compromised, it's easy to cancel. All you need to do is delete or remove the card details from your account, and the card and funds are void. You can then create a new card instantly.
Why a Fuel Card Might Not be Right for You
While fuel cards are an attractive solution for most businesses, most fuel card providers require you to have an active ABN for a year or more. Also, for smaller businesses, monthly card fees might outweigh any fuel savings or benefits.
Some card providers only allow you to fill up at certain stations, so if you're doing regional driving, you'd want a fuel card provider that gives you the ability to fill up at multiple locations.
The good news is there are pllenty of fuel card providers with different offerings, so you can do your research and find the right one that will suit your business and its needs.
Why a Virtual Card Might Not be Right for You
At the end of the day, virtual cards aren't fuel cards, and because you can't set limits to where the card can be used, it becomes a matter of trust between you and your employees.
Also, virtual cards can come with high-interest rates and fees (typically expect to pay up to 3% on international transactions)
While they are definitely a safer option for online purchases, virtua cards pose the same risk as credit and debit cards – it's still possible to incur credit debt beyond a purchase limit, and it's possible to have your card hacked as well.
Not to mention a virtual cards' lifespan may be a negative feature in some cases, especially if you need to return a purchase made on the virtual card but the card details have since expired, meaning you can't return the item or receive a refund.
What's Better for Your Business: A Fuel Card or Virtual Card?
Choosing to pay for your business fuel expenses with a fuel card or virtual card really comes down to your individual business and its needs. However, at fuelcard.report, we believe the pros of a fuel card far outweigh any benefits you'll receive from a virtual card.
| | | |
| --- | --- | --- |
| | Fuel Card | Virtual Card |
| Limits to fuel-only purchases  | ✔️ | ✖️ |
| Save money per litre  | ✔️ | ✖️ |
| Create smart alerts for things like fuel usage, total spend, total times filled up etc. | ✔️ | ✖️ |
| Can be created online in seconds  | ✖️ | ✔️ |
| Fuel secruity options like odometer readings | ✔️ | ✖️ |
| Limit the card to specific vehicle or driver  | ✔️ | ✖️ |
| Requires you to top-up the account | ✖️ | |
As you can see, the benefits of using a fuel card for your business's fuel expenses far outweigh that of a virtual card. The only time a virtual card might be better for your business than a fuel card is if you're just starting out as a business owner, as most fuel card providers require you to have an active ABN for a year or more. In this case, a virtual card might be the right choice for you to pay for your fuel expenses.
What to Look for in a Fuel Card Provider
Each fuel card provider has different offerings, so it's a matter of finding a provider that has the best solutions for your buisness. For example, most fuel card providers offer attractive upfront discounts that last for the first 6 months. Then, after the 6 months are up, monthly card fees go up, pump price discounts go down. So, it's important to read all the T&Cs when doing your research, or better yet talk to each fuel card provider's sales team and ask the hard questions.
Also look for where you can use the fuel card – is it limited to one brand? Or can you use it across multiple fuel brands? Another thing to look for is rewards and extras? If this is something that's important to your business, then it's a good idea to find a fuel card that offers a good amount of rewards and extras, whether that be Flybuys points or extra discounts at non-fuel merchants.
If you're after extra security and control over your fuel cards, a provider like Shell might be the way to go. With the Shell Card,  you can now set up smart alerts to proactively monitor your vehicles and how employees use their cards by setting up specific card limits. For example, you can set card limits based on the number of transactions an employee makes with the Shell Card at any given timeframe and a limit to the fuel volume purchased. With Smart Alerts enabled, you'll receive an email notification if the limits of individual cards are exceeded.
Ready to Enjoy the Benefits of a Fuel Card?
Send in an obligation-free inquiry below and one of our fuel card experts will be in touch!
Enquire to save
Entering these details will help paint a clearer picture on your business fuel needs.
More convenience and flexibility
Control of your fleet fuel purchases
Enquire to save
Entering these details will help paint a clearer picture on your business fuel needs.
More convenience and flexibility
Control of your fleet fuel purchases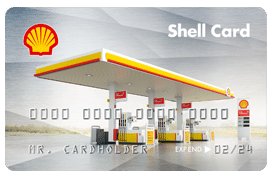 Save 6c per litre on fuel for your business
Great for small businesses and new businesses. You don't need to be in business for over 12 months to apply.
RELATED POST