Being your own boss is great – and this is especially true as a sole trader. From the freedom of doing work you actually love, to setting your own schedule and everything in between, a sole trader's life is a good life.
However, having to run every aspect of a business on your own can be a challenge. It's all about balance, right? There are plenty of ways sole traders can make running a business easier, and one such way is fuel cards.
The reality is, in small companies and with sole traders – money is often more precious than in big companies. That's why when the opportunity to save money and time is offered to you, it'd be wise to grasp it with both hands.
The other important thing to note is most fuel card providers require you to have an active ABN for at least a year before applying for an account. Not to mention many fuel card providers are geared towards bigger businesses – with the benefits better suited to larger companies.
That's not to say there aren't fuel card providers that would suit sole traders, because there are. In this article we'll be diving head first into the world of fuel cards and the best providers for sole traders.
Are Fuel Cards Worth it For Sole Traders?
Firstly, you might be wondering if fuel cards are even worth it for sole traders. Just because you're not a big business or even a small business, doesn't mean you can't benefit from the savings and advantages of using a fuel card for your fuel purchases. If driving is a large part of your business, having a fuel card can be extremely beneficial. How? Here are a few ways.
Credit to buy fuel, and pay at a later date
Summaries of your fuel expenses for any time period
Simple and easy invoices you can pay by direct debit each month
A clear and concise spreadsheet to download to help with tax administration
Below we go into more detail on how a fuel card can help you manage your business's fuel needs.
Manage Cash Flow
As a sole trader, things can be financially tight sometimes so having good cash flow is vital. You need as much liquidity as possible to set yourself up and keep yourself going at all times. That's where fuel cards come in. Fuel cards can help give you a short-term rolling line of credit for all your business fuel purchases, giving you more freedom month to month to spend your cash on all the other important things.
Convenience
Fuel cards make life more convenient, especially if you choose a fuel card that can be used at multiple locations. Fuel cards are also convenient in the way they give you greater control over invoicing and receipts, giving you more free hours during the day to work on your bottom line.
Great Savings
If you choose the right fuel card provider for your business, you can be saving significant amounts of money with fuel discounts. While sometimes it doesn't seem much at the moment, over time you'll be amazed by how much cash fuel discounts will leave in your pocket – which is more cash for you to invest in yourself and your business.
Which Fuel Card Should Sole Traders Choose?
Whether you're a sole trader or a new business, the challenge for you when it comes to applying for a fuel card is that most fuel card providers require you to have an active ABN for at least 6 months to a year before applying. And sometimes if the fuel card provider doesn't have a minimum requirement for time in business before applying, they'll instead ask for a security deposit – which when you're starting out as a sole trader – every dollar in your bank account counts.
The good news is there are sole trader/small business friendly fuel cards out there which don't have a minimum amount of time in business to apply, and don't require a large bond. One of the best fuel card providers for sole traders is the Shell Card.
Enquire to save
Entering these details will help paint a clearer picture on your business fuel needs.
More convenience and flexibility
Control of your fleet fuel purchases
Enquire to save
Entering these details will help paint a clearer picture on your business fuel needs.
More convenience and flexibility
Control of your fleet fuel purchases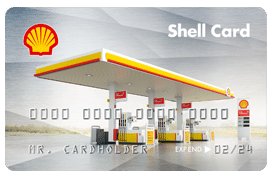 Save 6c per litre on fuel for your business
Great for small businesses and new businesses. You don't need to be in business for over 12 months to apply.
Quick Facts About the Shell Card
You can apply for a Shell Card at any point in your business's life, and you don't need to pay a bond either. Shell does, however, look at your credit history, so if you don't have a credit history, they might start you off with a shorter payment term – such as a weekly payment term to start with. As your credit history builds up, you'll be able to extend the payment terms, if you want to.
The Shell Card is fuelled by Viva Energy is the ideal choice for sole traders. With one of the largest networks, you can find a Shell-branded station Australia wide, so coverage is easy to find. Shell Card has a great promo offer where you can save 6c/l off fuel after joining (for the first 6 months) and a fixed savings of 2c/l for regular fuel and 4c/l for premium fuel thereafter.
Another big perk of the Shell Card is its Flybuys rewards, which is ideal for sole traders who have a Flybuys account. For every $2 you spend whether on fuel or in-store purchases, you can use your Flybuys card.
Applying for a Shell Fuel Card
You can apply for a Shell Card online with the following details/meeting the below criteria:
• Be over 18 years old
• Hold an active ABN
• Have each cardholders details like driver's license ready
• Bank account & payment details ready
Other Ways to Pay for Fuel as a Sole Trader
Another way to pay for fuel as a sole trader is via prepaid MasterCard or Visa cards. Prepaid cards can be an ideal choice for sole traders or small business owners who want to take charge of their business's fuel expenses, without the some of the obstacles associated with traditional fuel cards.
However, Mastercard and Visa prepaid cards aren't specifically fuel cards, but rather can be used as an alternative to fuel cards. You can preload and continue to reload cards at any time. There are no fuel discounts, and no line of credit to help manage your cash flow. The major benefit of using a prepaid card to pay for your business's fuel expenses is for convenience, and to help you budget better. You can also use prepaid cards anywhere Visa or MasterCard is accepted. There are also no monthly card fees, which many fuel card providers have.
READ MORE