Shell Card has released a new Shell Card 'Smart Alerts' and this is huge news for small and large businesses who have a Shell Card account. In this article, we're covering everything you need to know about Shell Card's handy new feature, the benefits of Smart Alerts, and how your business can take advantage of it.
What Are Shell Card Smart Alerts?
In the Shell Card Portal, you can now set up smart alerts to proactively monitor your vehicles and how employees use their cards by setting up specific card limits.
For example, you can set card limits based on the number of transactions an employee makes with the Shell Card at any given timeframe and a limit to the fuel volume purchased.
With Smart Alerts enabled, you'll receive an email notification if the limits of individual cards are exceeded.
Setting Up Smart Alerts
You can set up Smart Alerts via the Shell Card homepage portal by clicking on 'Smart Alerts'.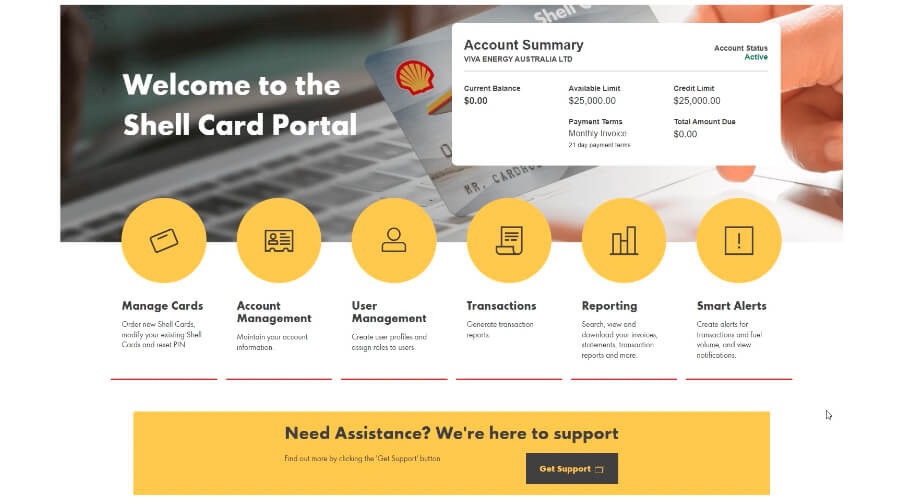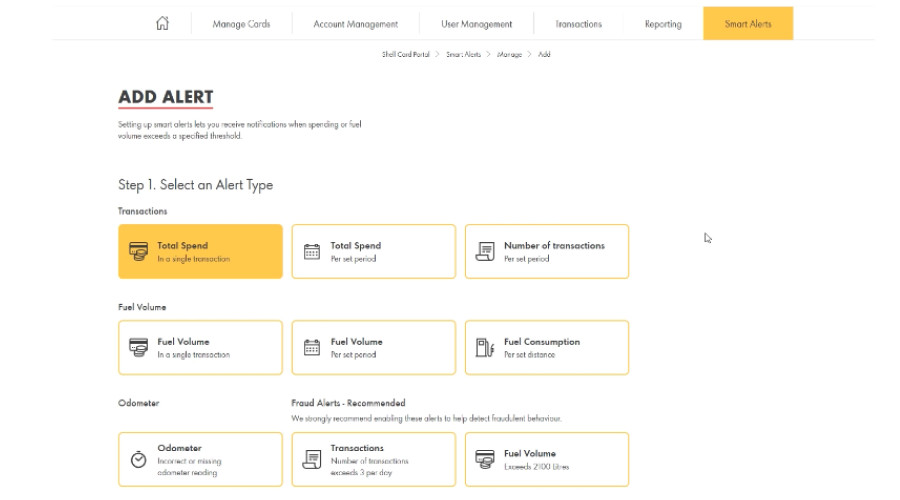 Once you've set up your alerts, any that have been triggered will be listed here.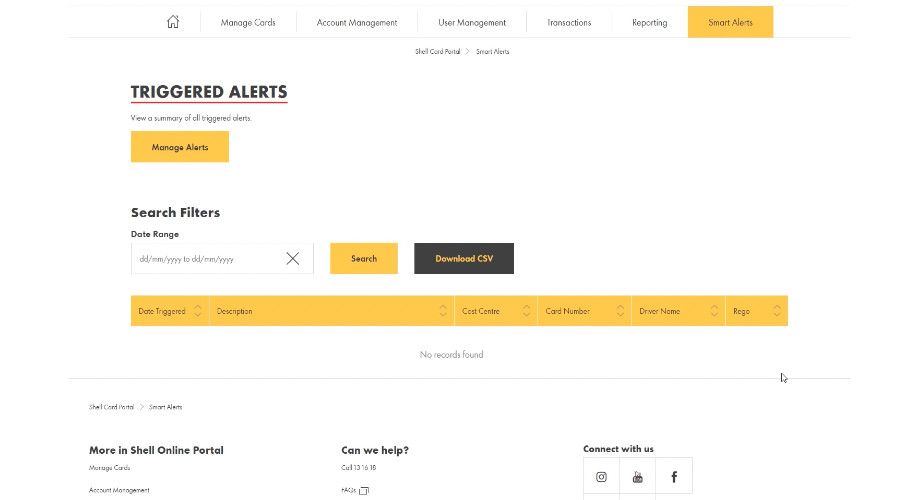 To download a CSV file containing further details, set up your alerts, click on Manage Alerts and add a new alert.
The Shell Card Benefits
The Shell Card fuel card has several key benefits which makes it an excellent option for most businesses, both small to medium and large. Here are some of the benefits of using a Shell Card.
Access to over 1,250 fuel sites Australia-wide
Ideal for new businesses – no minimum time to be in business before applying
Simple monthly fee structure
Earn Flybuys points every time your employees fill up
Great promo period discount (save 6c p/l for first 6 months – conditions apply)
Good ongoing fuel discounts following the end of promo period
Simple video tutorials on how to use the Shell Fuel Card via Shell Card Portal
Handy Shell Card Go App to pay for fuel from the comfort of your car
The Benefit of Using Smart Alerts
Smart Alerts is a great tool for keeping your employees accountable and keeping you in the know at all times about how much individuals are spending, when they're spending and how often they're spending. It's a simple way to manage things like fuel fraud (for example an employee using their Shell Card to fill up a personal car), but it's also simply a great way to stay on top of your business's fuel spending.
Here are some of the main benefits of using Smart Alerts:
Know if you're employees are filling up a different car than the one assigned to their fuel card
Know when your credit limit is about to be reached so employees are never caught short with their cards not working
Know which employees aren't following the fuel card protocol (like if they don't enter an odometer reading when paying)
Know when a car might be due for a service/has an issue by setting alerts for fuel consumption average
Smart Alert "Recipes" For Your Business
Below we've outlined Smart Alert "recipes" for your business and how you can best take advantage of the new feature based on your business size.
Small Businesses
Set up an alert for each card if the fuel volume (litres) in a single transaction exceeds the fuel tank capacity of the car (this would mean an employee is filling up a different car).
Set up an alert for each card if the number of transactions exceeds 1 per day (this could mean an employee is using the card to fill up a personal car).
Set up an alert for when the total spend in a set period is 80% of your credit limit. This means you're aware of the fuel consumption at all times and it prevents the card not working for employees in case the credit limit has been reached or exceeded.
Large Businesses
For larger businesses, we recommend setting up the same alerts as above, and including the following alerts as well:
An alert for if the odometer reading isn't entered when paying (this would indicate the employee isn't adhering to the correct process).
An alert for if the fuel consumption exceeds the average litres/100km of your vehicle (this would indicate a vehicle could require servicing or drivers are failing to declare odometer readings).
RELATED POST