Key points
Access to over 1,250 fuel sites Australia-wide
Ideal for new businesses – no minimum time to be in business before applying
Simple monthly fee structure
Earn Flybuys points every time your employees fill up
Good ongoing fuel discounts following end of promo period
Easy to follow video tutorials on how to use the Shell Fuel Card
Enquire to save
Entering these details will help paint a clearer picture on your business fuel needs.
More convenience and flexibility
Control of your fleet fuel purchases
Enquire to save
Entering these details will help paint a clearer picture on your business fuel needs.
More convenience and flexibility
Control of your fleet fuel purchases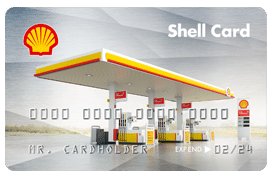 Save 6c per litre on fuel for your business
Great for small businesses and new businesses. You don't need to be in business for over 12 months to apply.
Looking to join a fuel card provider but unsure which is the right one for you? The good news is there are several major fuel card providers to choose from, with each provider having its own unique offerings (and certain drawbacks). The not-so-good news is it can be difficult to know which fuel card provider is right for your business because there's tonnes of information to digest when trying to determine the right fuel card for you. Luckily for you, we've done the hard work and, in this article, we're talking about everything you need to know about the Shell Card fuel card and if it's worth it for your business.
Is The Shell Card Right for Your Business?
The Shell Card Fuel Card by Viva Energy is certainly an attractive offering for businesses who typically use Shell petrol stations. Shell is one of the largest fuel networks, and you can find a Shell-branded station in every Australian state, meaning there is plenty of coverage for larger fleets. You can use the Shell Card Fuel Card at over 1,250 locations Australia wide, including Shell, Coles Express, Liberty and Westside. If filling up at Liberty or Westside, you do not get a pump discount, however. The Shell Card provides you with great fixed savings of 2c/l for regular fuel and 4c/l for premium fuel, and a simple card fee structure of $2.50 per card per month (inc GST).
This fuel card is especially good for businesses who spend over $20,000 a month in fuel, as Fuel Card Report understands Shell Card will try negotiate a deal beyond the initial promo period (currently 6c/l off pump price for 6 months) that's better than the ongoing fixed discounts every account holder receives.
The biggest perk of the Shell Card is its Flybuys rewards. For every $2 you spend whether on fuel or in-store purchases, you can use your Flybuys card. You can't, however, link a Flybuys card to your account. This is an added bonus for employees because they can use their personal Flybuys cards to earn rewards.
Shell Card also has a fantastic card management portal with a library of tutorials on how to perform common actions, from Downloading Invoices to Restricting Card Usage. You also get 24/7 access to the Shell Card online portal where you can download all your reports from one portal, which makes it easy for the accounting team come tax time because all the information is in one place. There is currently no Xero or MYOB integration, although apparently, they're working on it.
Small business friendly
Shell Fuel Card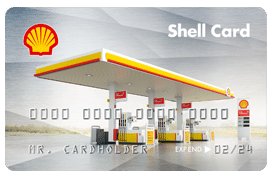 Coverage
Accepted at over 1250 sites across Australia
Card fee
Low $2.50 per card per month, but free in the first six months
Discounts
New customers save 6c/l in the first six months
Pros & Cons
What's good?
Just need an ABN with no minimum time in business to apply
Ongoing discounts for larger fleets can be negotiated
Earn flybuys rewards at Coles Express branded Shell locations
Cards protected with PIN and can have added security features like odometer recording
What's not so good?
Doesn't support American Express to earn additional points
If you already use Shell-branded fuel stations, or if you're looking to start using them in the future, then it makes sense for your business to seriously consider Shell Card.
The problem with most fuel cards is that they are expensive and complicated. Most businesses need more than one card – maybe one for each vehicle – which can get costly very quickly.
With the Shell Card from Coles Express, you only pay $2.50 per card every month! Plus, there's no minimum time requirement before applying; just sign up today and begin saving money immediately on every fill-up at any of our 1,250+ sites across Australia!
Cases the Shell Card Might Not Be Your Best Option
While the Shell Card is an attractive fuel card for most businesses, it's important you know the most common route and areas your fleet travels to. While there are Shell stations dotted across the country, you'll find the vast majority of them in each state's city centres. This means if your drivers do a lot of regional driving, it might be worth considering a fuel card provider that lets you fill up at multiple fuel brands.
Also, Shell Card currently does not accept AMEX, so if your company banks with American Express, Shell Card is not the right provider for you (although apparently, they're working on bringing AMEX into their payment system).
RELATED POST